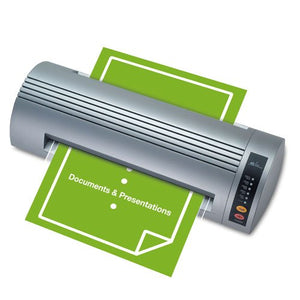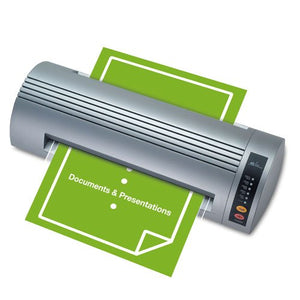 1201 - Pouch Laminator
P/N: NR-1201 Contact Our Expert!
Competitively priced, these high performance office laminators will produce outstanding results. A good choice for use in small offices. Their quality and robustness is complemented by their uniquely modern designs. Ideal for a wide range of applications including the lamination of sensitive items such as photographs and posters. Very quick warm-up time of only 2 – 3 minutes.
Ideally suited for business & ID cards, photos, certificates & notices, Health & safety signs, Newspaper cuttings, Posters & prints and much more...
High quality construction, 4 rollers
Modern design
Simple, easy to use controls
READY light indicator
Carrier free operation
LED display
Designed for pouches up to 500 micron (2 x 250 micron)
Laminating speed 342 mm/min
Quick 2-3 minutes warm up time
Digital temperature control for consistent laminating quality
---
We Also Recommend