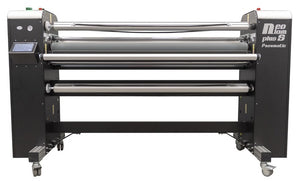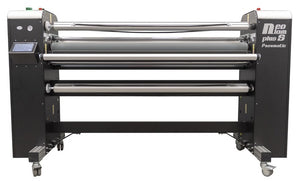 Neolam Plus S 120 C
P/N: NeolamPlusS120C Contact Our Expert!
---
---
NEOLAM PLUS is the professional lamination platform that joins innovation, performance and protection of the investment in mid/long-term. The NEOLAM PLUS series has actually been designed and manufactured to adapt to the widest range of applications of visual communication and sign-making. Thanks to the use of pneumatic technology, the NEOLAM PLUS range reduces the machine setup and preparation time and does not need to employ skilled personnel. Compared to the laminators with electric pressure technology, the possibility of error is actually reduced to zero. The availability of a version with hot rollers max 120 C even increases the areas of application.
MAIN FEATURES
Plug & Play The laminators of the Neolam series have a pre-assembled monolithic structure so they do not need any installation, they are also equipped with an internal compressor. Simply plug in, bring the machine up to temperature and start working.
Self-adaptive The independent piston air pressure system automatically adapts itself to different thicknesses and frequent differences in the flatness of the support. Simply the rollers adapt to the surface of the support in real time up to a maximum thickness of 50mm.
Flexible You can pre-define what pressure to apply to each media. Once the material is positioned, pressure adjustments can always be made.
Display LCD Touch screen With intuitive and easy-to-use software.
Auto Speed This function keeps the rolling temperature constant by automatically adapting the speed.
Temperature adjustable from 0 to 120 degrees.
---
We Also Recommend